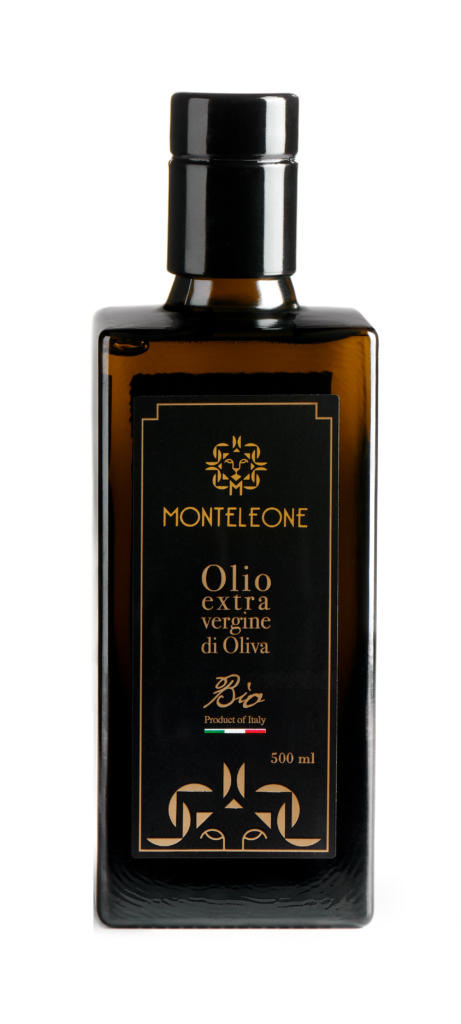 ORIGIN
Monteleone SUPREME Organic Extra Virgin Olive Oil is made in Sicily by producers who use Organic farming methods that rely exclusively on the natural fertility of the soil and that promote the biodiversity of the surrounding environment.

QUALITY
Monteleone SUPREME is the result of the careful organic cultivation of two cultivars that are native to Sicily. These are the Moresca, which has a slightly fruity taste and is rich in polyphenols and the Verdese, which is considered one of the best varieties of Italian olives.
FLAVOUR
Monteleone SUPREME is a strong and full-flavoured Organic oil, with fruity notes of green tomato, tomato leaves and grass. The colour is also predominantly green with notes of
yellow. It is intended for the most refined palates, offering unique characteristics with well-balanced bitter and spicy notes. Our oil stands out for its valuable sensory characteristics and health properties, as it is exceptionally rich in polyphenols, antioxidants and vitamin E. It is ideal with both cooked and raw fish dishes.
CONTACT US NOW